Chinese
Translation
Blog
Wanaka Queenstown Snow Update - 28 August 2015
The last few weeks have been a cycle of snow and mostly sunshine here at the Wanaka and Queenstown ski resorts - of course there was the odd day of cloud, but we all need to rest the legs at some point! The frequent overnight snow falls of 5-10cm, and the cold temperatures have kept the snow in immaculate condition. Awesome!

Spring is just around the corner, but it's looking like we're going to be lucky enough to experience mid winter conditions for a few more weeks yet! Yay! This also means we are in for a 'cracker' of a last few weeks of September, when or if things really do warm up. Spring is my favourite time to ride here in New Zealand, longer days, warmer temps, and this year it's going to be great snow too!
Right, lets have a wee peak (pun) at the snow levels for the resorts this week. Also enjoy some photos below from the tour I was lucky enough to guide earlier a couple weeks back (8-15 Aug).
Treble Cone, Wanaka
Home Base 140cm
Saddle Basin 322cm
Cardrona, Wanaka
Home Base 65cm
Upper Mountain 240cm
The Remarkables, Queenstown
Minimum 115cm
Maximum 160cm
Coronet Peak, Queenstown
Minimum 75cm
Maximum 165cm
.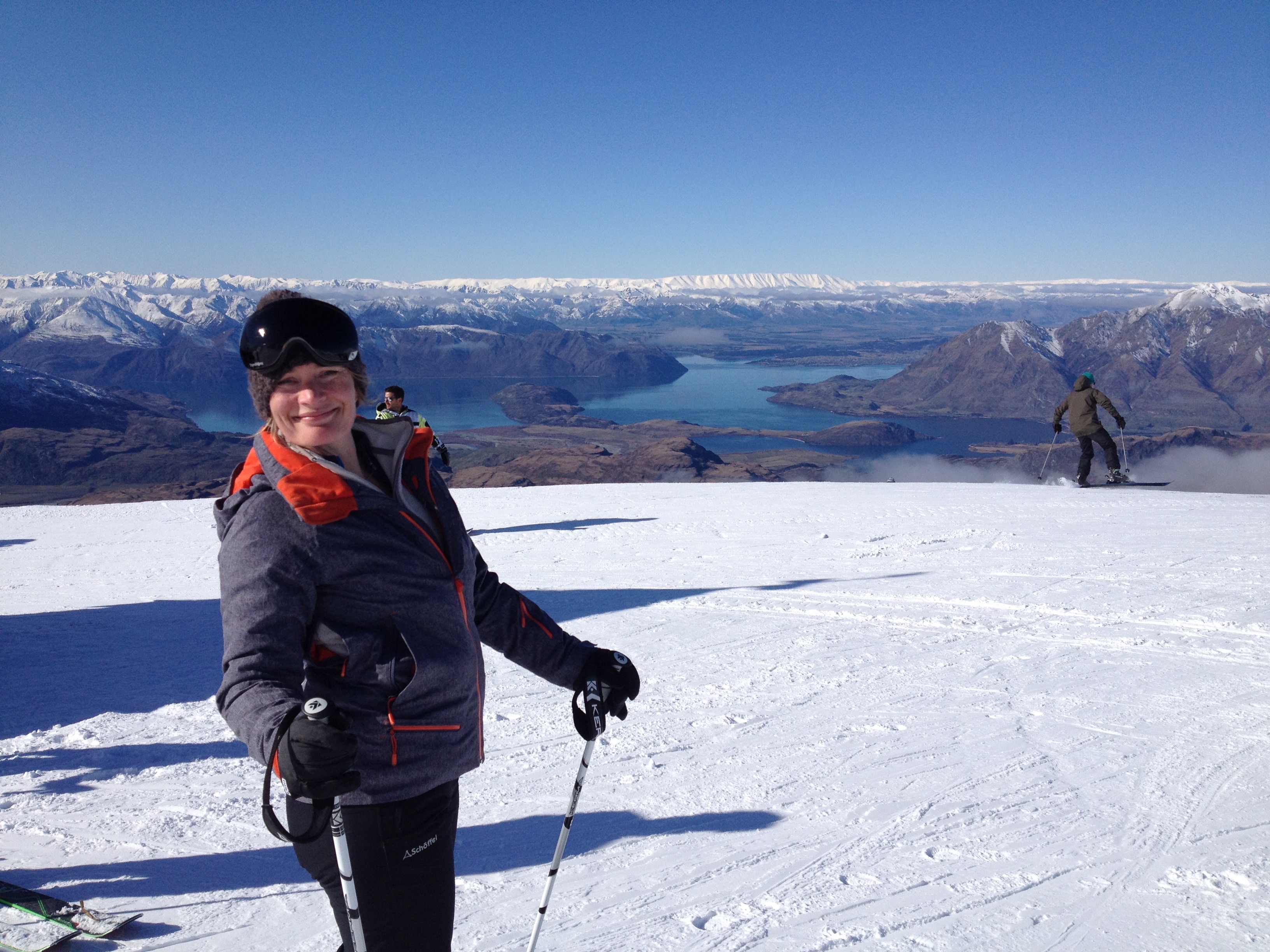 Sophie at Treble Cone 10th August 2015
.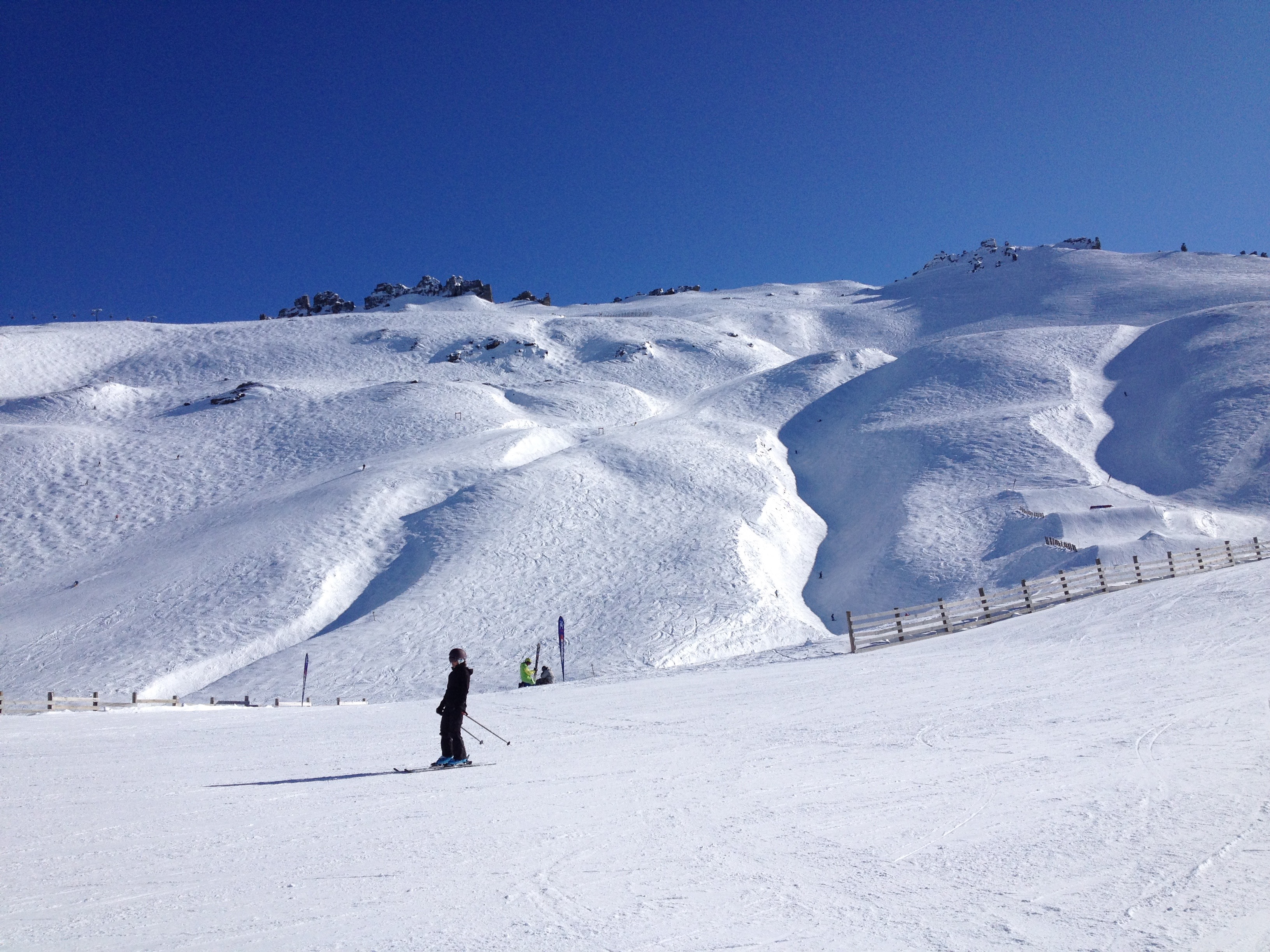 Saddle Basin Treble Cone, 10th August 2015
.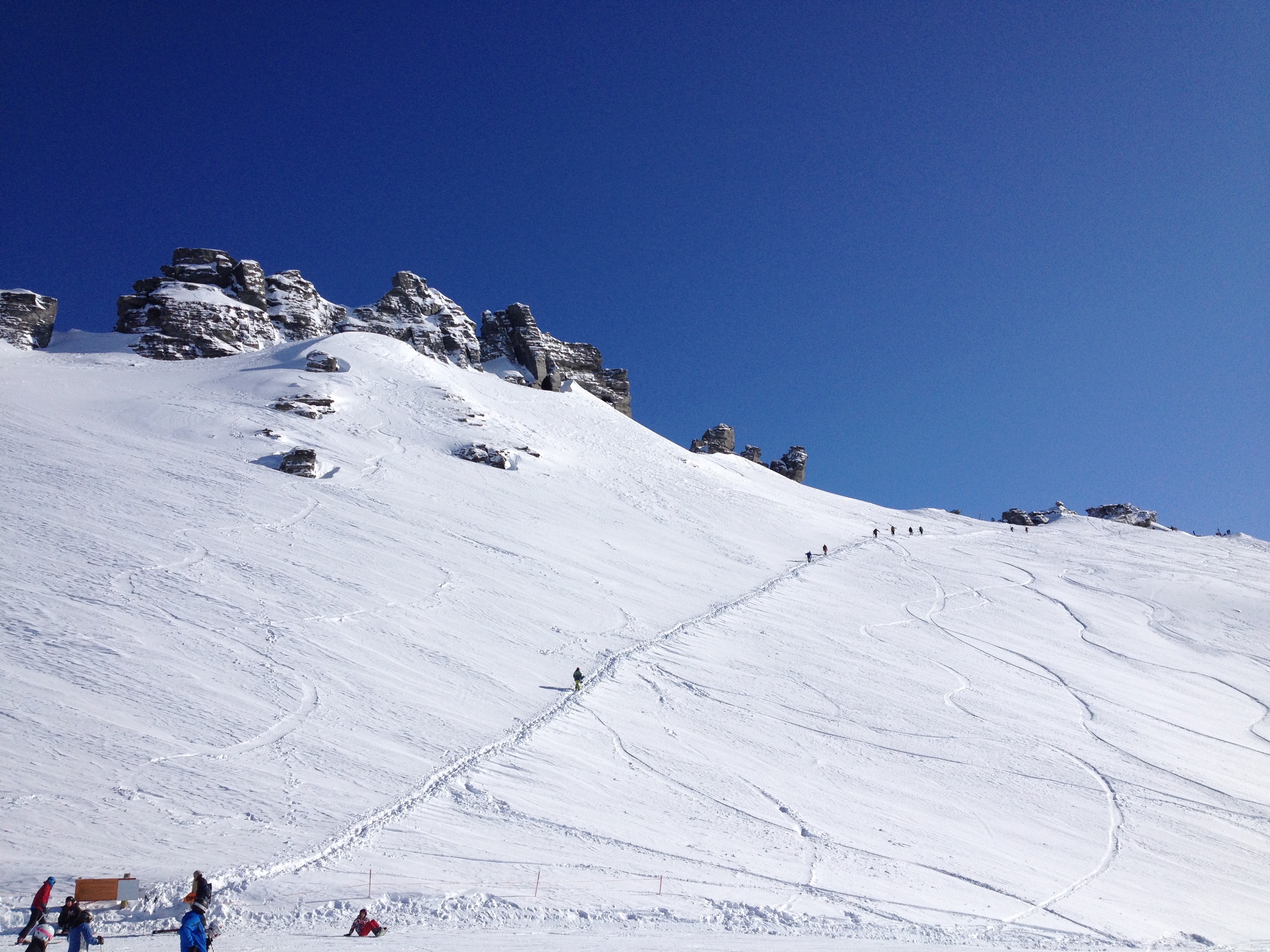 Hiking the Peak Treble Cone, 10th August 2015
.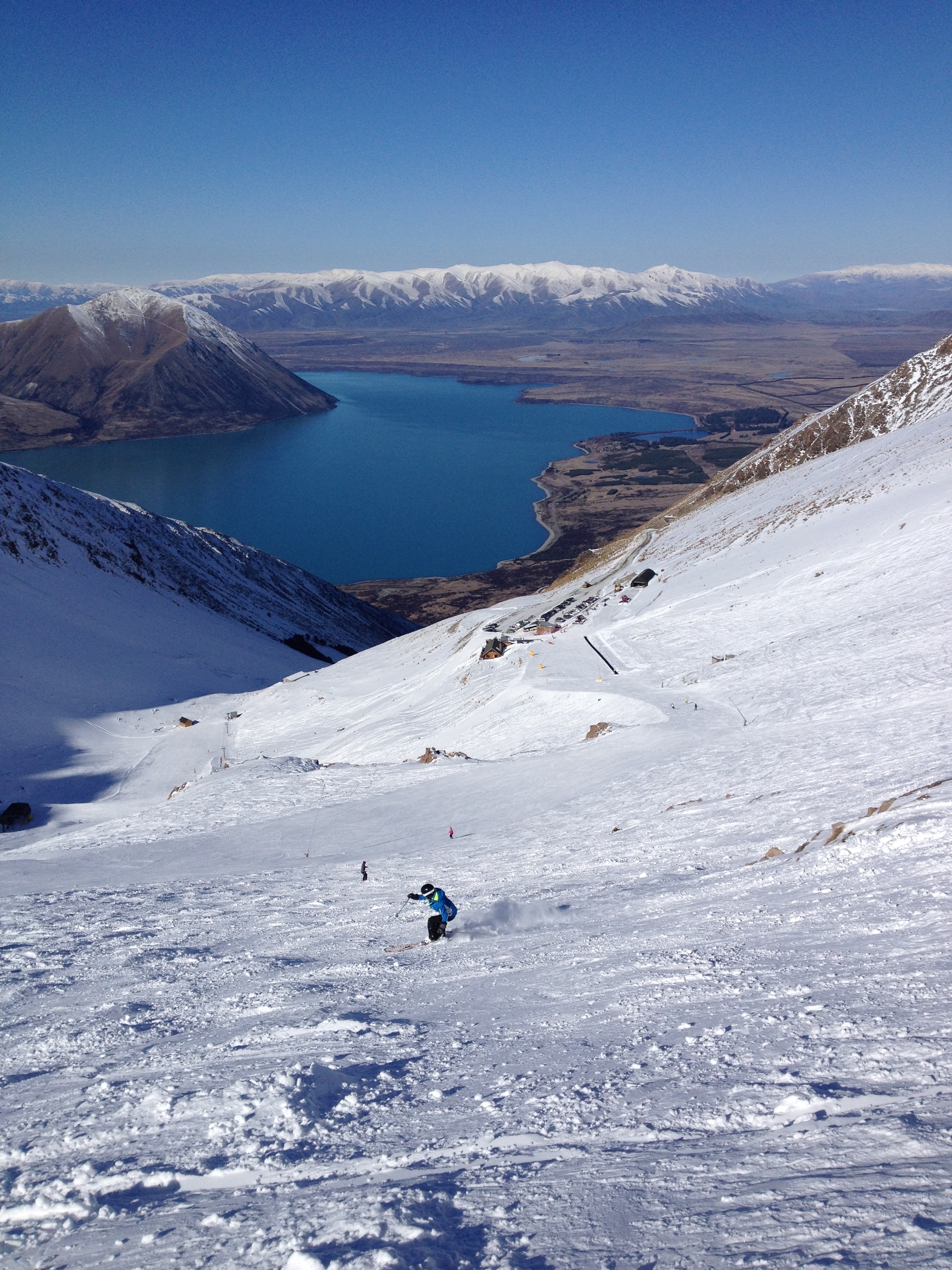 Mimi loving it at Ohau August 11th 2015
.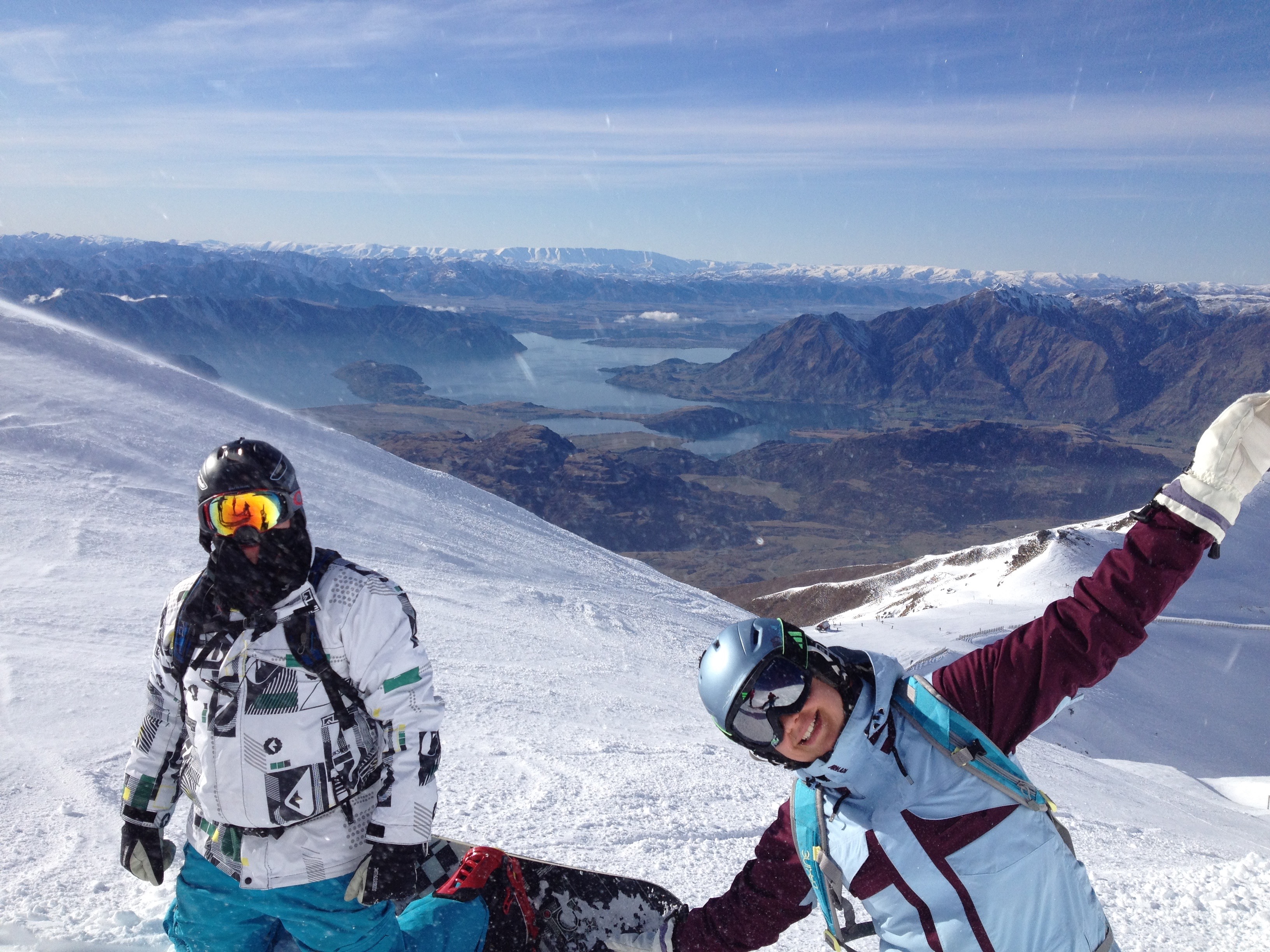 Jason and Emily at Treble Cone August 13th 2015
.
---
Posted By: Paula Mitchell, @ Fri, 28th Aug 2015
Add a comment
NZ Snow Tours has four perfect locations in the Southern Alps, all of them ideally situated to give you easy access to the best ski areas in New Zealand!

more

NZ Snow Tours has a number of exciting options to choose from, each designed so that you can experience the best snow in the Southern Alps.

more

NZ Snow Tours has a team of expertly skilled mountain professionals on hand who will ensure your trip is a safe and enjoyable one.

more