Chinese
Translation
Blog
5 Reasons to Try Skiing or Snowboarding this New Zealand Winter!
There are so many reasons to go skiing or snowboarding! But here are our top 5 reasons why we think you should give it a go, this New Zealand winter!
#1 A New Challenge
When was the last time you tried something new? It's a fact, that the older we get the less likely we are to learn a new sport! Eek! And we all know the importance to challenge ourselves, and that's not just at the office or work! So why not take on the challenge…
#2 Satisfaction
Remember that feeling of satisfaction when you have overcome a problem or hurdle? Well, that happens so many times over each day in skiing and snowboarding. There are endless challenges and new things to learn and improve – there is no doubt at the end of your day, you will be left feeling accomplished and wanting more!
#3 Fresh Air
There is something about being wrapped up all warm in your snow gear, and having the fresh cool breeze rush past your face. Clean crisp mountain air is refreshing, cool, and feels great to breathe in!
#4 Freedom
Perhaps it is a combination of being in the mountains and sliding so freely on your skis or board. The feeling of freedom is second to none, when you are skiing or snowboarding! It is just something you have to experience for yourself. I imagine it comes close to the feeling birds have when they fly.
#5 Melt Away Your Worries
When you are skiing or snowboarding, worries just melt right away. Nothing else seems to occupy your mind except for the moment right now. It is all about the here and now. Maybe your mind doesn't wonder, as it is too busy conquering the next hurdle, taking in the magnificent mountain scenery, or thinking about how good that fresh mountain air is! Whatever it is, all your worries will certainly melt away.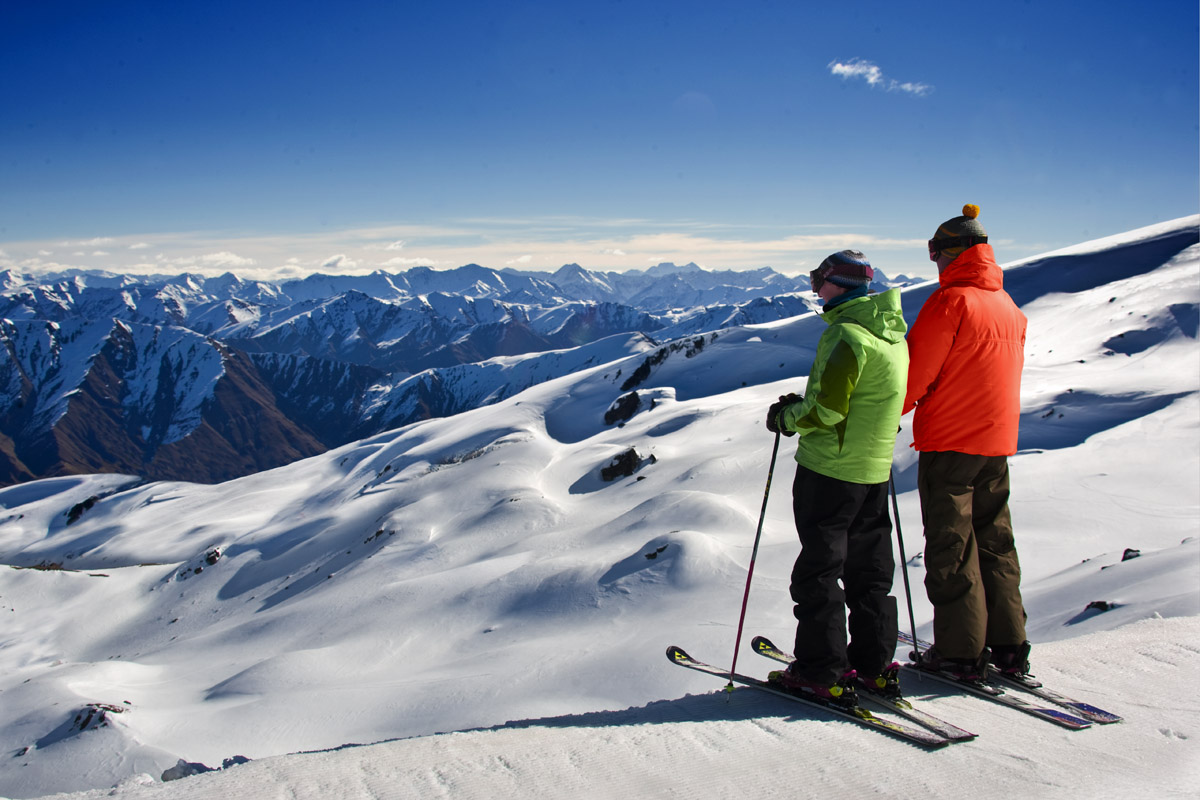 ---
Posted By: Paula Mitchell, @ Tue, 29th Apr 2014
NZ Snow Tours has four perfect locations in the Southern Alps, all of them ideally situated to give you easy access to the best ski areas in New Zealand!

more

NZ Snow Tours has a number of exciting options to choose from, each designed so that you can experience the best snow in the Southern Alps.

more

NZ Snow Tours has a team of expertly skilled mountain professionals on hand who will ensure your trip is a safe and enjoyable one.

more